The Kids in the Hall Season 2 Episode 1
WE TRY TO ADD NEW EPISODES AS SOON AS POSSIBLE
Control + D to bookmark us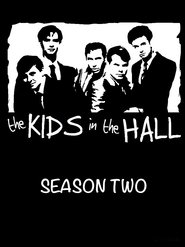 The Kids in the Hall Season 2 Episode 1
Sketches:
– Spring: What a man likes about spring.
– Comfortable: How comfortable are these couples?
– Trucker #2: Truck Owner makes a phone call.
– Hard Day: An undercover alien overreacts to innocent questions.
– Off Swingin': One cool cat.
– The Doctor: How far can you coast on just charm?
– Bobby & The Devil: Bobby has a guitar fight with Satan.
Episode Title: #201
Air Date: 1990-09-25
Year: 1990