The Kids in the Hall Season 2 Episode 17
WE TRY TO ADD NEW EPISODES AS SOON AS POSSIBLE
Control + D to bookmark us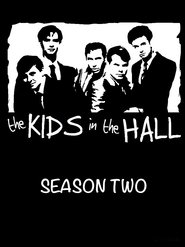 The Kids in the Hall Season 2 Episode 17
Sketches:
– Thousand Dollars: Song in a western bar.
– Cops – Towing: Ticketing my car.
– Decorator #1: A man gets a demon to brighten up his apartment.
– Headcrusher – Rival: A battle to the death.
– Shortest: They haven't got a clue.
– Bellini Finale: Bellini gets touched.
– Cops – Graveyard: First traffic ticket.
– Governor: A governor talks with hooker.
– Ham Of Truth: It's F-ing good ham.
– Decorator #2: Credits
Episode Title: #217
Air Date: 1991-04-09
Year: 1991