The Kids in the Hall Season 2 Episode 4
WE TRY TO ADD NEW EPISODES AS SOON AS POSSIBLE
Control + D to bookmark us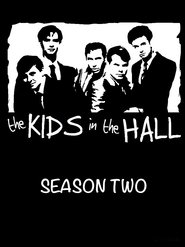 The Kids in the Hall Season 2 Episode 4
Sketches:
– Nutty Bunnies: Nutty bunnies frolic in a field.
– Queer Nation: Buddy talks about who is gay.
– Cops – Uniform: Proper Uniforms.
– Excellent Dinner: Darryl on a Date.
– Cops – Stance: The proper way.
– The Parrot: A man with nagging wife and parrot.
– Cops – Naked: Naked through the woods.
– Customer: Man who wanted his bill five minutes ago.
– On The Run: The Cops chase some escaped convicts.
Episode Title: #204
Air Date: 1990-10-16
Year: 1990