The Kids in the Hall Season 2 Episode 6
WE TRY TO ADD NEW EPISODES AS SOON AS POSSIBLE
Control + D to bookmark us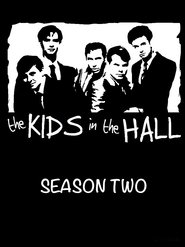 The Kids in the Hall Season 2 Episode 6
Sketches:
– Second Novel: "The Heavy Pen."
– Baboon: Humanoids for Humanism help animals.
– Hair Loss: A man loses his hair in a restaurant.
– Conversation: The amicable breakup turns nasty.
– Buddy – Wood Nymph: Buddy spots a wood nymph.
– Anecdote Guy: Good night! I'm joking!
– Groovy Teacher: Theo the cool teacher confides to his class.
Episode Title: #206
Air Date: 1990-10-30
Year: 1990