The Kids in the Hall Season 2 Episode 8
WE TRY TO ADD NEW EPISODES AS SOON AS POSSIBLE
Control + D to bookmark us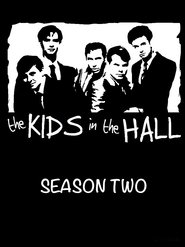 The Kids in the Hall Season 2 Episode 8
Sketches:
– I Can't Play The Piano: A horrible lounge act sing a song.
– Democracy: A birth of a nation.
– Tampa Bay: Gordon is fired.
– Cops – Duck: A duck?
– Freak: A man who bleeds at will!
– Cops – Tony Baldwin: Real cops with fake cops.
– Seminar Money Momentum!!!
– Celebrity: A night with Tony Baldwin.
– Liposuction: What a lovely song.
Episode Title: #208
Air Date: 1990-11-13
Year: 1990